Snow Tea Ceremony Bowl by Suzuki Tomio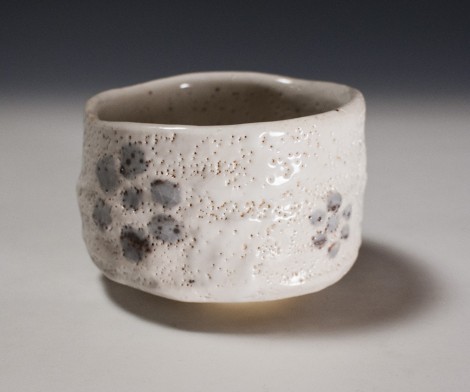 Description
Shino pottery was first fired during the Momoyama era (1568-1603) at kilns in Minō (central Japan), and its appearance marked a dramatic shift in the evolution of Japanese ceramic art. Its humble tone and characteristic citrus skin-like texture attracted the eyes of tea ceremony practitioners of the day who incorporated shino into the evolving art of chanoyu, or Japanese tea ceremony.

This tea ceremony bowl (chawan) by Suzuki Tomio is a respectful nod to the shino wares of old. It is glazed in a mixture of ground feldspar and water which, while cooling in the kiln, is transformed into a landscape of pinholes and crackles.

To emphasize simplicity and texture, the artist has chosen to embellish the bowl with figurative images of snowflakes. When filled with whipped matcha green tea, the chawan gains its full character and is truly a sight to behold.



A wooden presentation box will be custom made to order and signed by the artist. Delivery time for this item is 2 weeks.

A fukusa display cloth is included.

View Suzuki Tomio's Profile | View all works by this artist.
Shipping Fees

| | in | cm | lbs | g |
| --- | --- | --- | --- | --- |
| diameter | 5.2" | 13.2 | | |
| height | 3.5" | 9.0 | | |
| weight | | | 1.54 | 700 |