Kohiki Amigasé Tea Ceremony Bowl by Wada Tōzan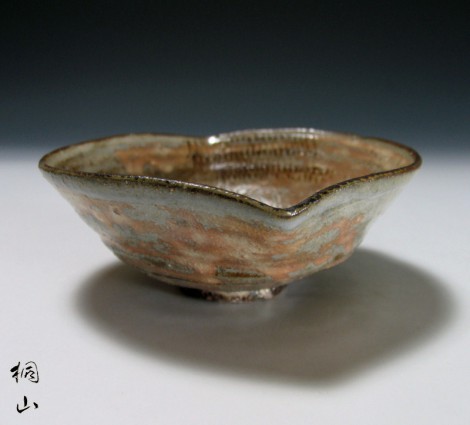 Description
Kohiki is a type of high-fired stoneware developed in Japan by Korean potters in the 1500s. It was used extensively by tea ceremony practitioners of the time who found its simple, rustic charm well suited to the principles of chanoyu tea ceremony. The glaze is characterized by flashes of orange and pink which form during reduction firing - a narrow window in which oxygen is sapped out of its ash and clay slip.

This tea ceremony bowl is a proud display of Wada Tōzan's mastery of the kohiki technique. It was fired at Ōizumi-gama - the Wada family's noborigama climbing kiln. Pastel flashes are well defined around the body and accented with an intricate crosshatching called amigasé. Formed with a wide brim which allows whipped matcha green tea to cool more rapidly, the bowl is better suited for hotter months.



A wooden presentation box will be custom made to order and signed by the artist. Delivery time for this item is 2 weeks.

A fukusa display cloth is included.

View Wada Tōzan's Profile | View all works by this artist.
Shipping Fees

| | in | cm | lbs | g |
| --- | --- | --- | --- | --- |
| length | 6.5" | 16.5 | | |
| width | 6.0" | 15.3 | | |
| height | 2.6" | 6.7 | | |
| weight | | | 1.10 | 500 |